Extract from the book
In principle, it is quite
simple for a crew to get
along socially. All it takes
is politeness, tolerance,
and the ability to put
aside one's own needs
and wishes. Qualities
that lead straight to a homogeneous crew.
But it is easier said
than done.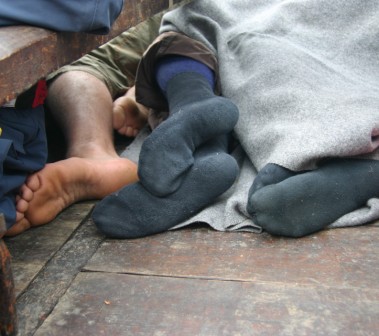 Photographer and sailor, Martin Kristensen, was on board The Sea Stallion on its fantastic cruise to Dublin during the summer of 2007.
He documented life on board with his camera. The Sea Stallion, which is a reconstruction of the world's largest viking war ship, sailed this year heavily favoured by the media from Roskilde to Dublin.
A journey of more than 1000 nautical mile in an open boat on the open sea.
As a member of the crew, Martin Kristensen has followed and photographed The Sea Stallion. The outcome is pictures of the preparations, the training cruise to Norway, and then of course the very highlight: The cruise to Dublin.
"A journey by sail to Ireland The Sea Stallion From Glendalough" covers 60 pages.
Each picture is accompanied by a factual text that tells the story of the cruise with the world's largest viking war ship. From the early preparations to the life on board the ship on the cruise itself.
English edition ISBN: 978-87-992195-1-3
Danish edition ISBN: 978-87-992195-0-6

Photographer and author: Martin Kristensen
Pages: 60 including illustrations
Format: 20,5 x 20,5 cm
Binding: Paperback
Publisher: Nautical Publishers (Denmark)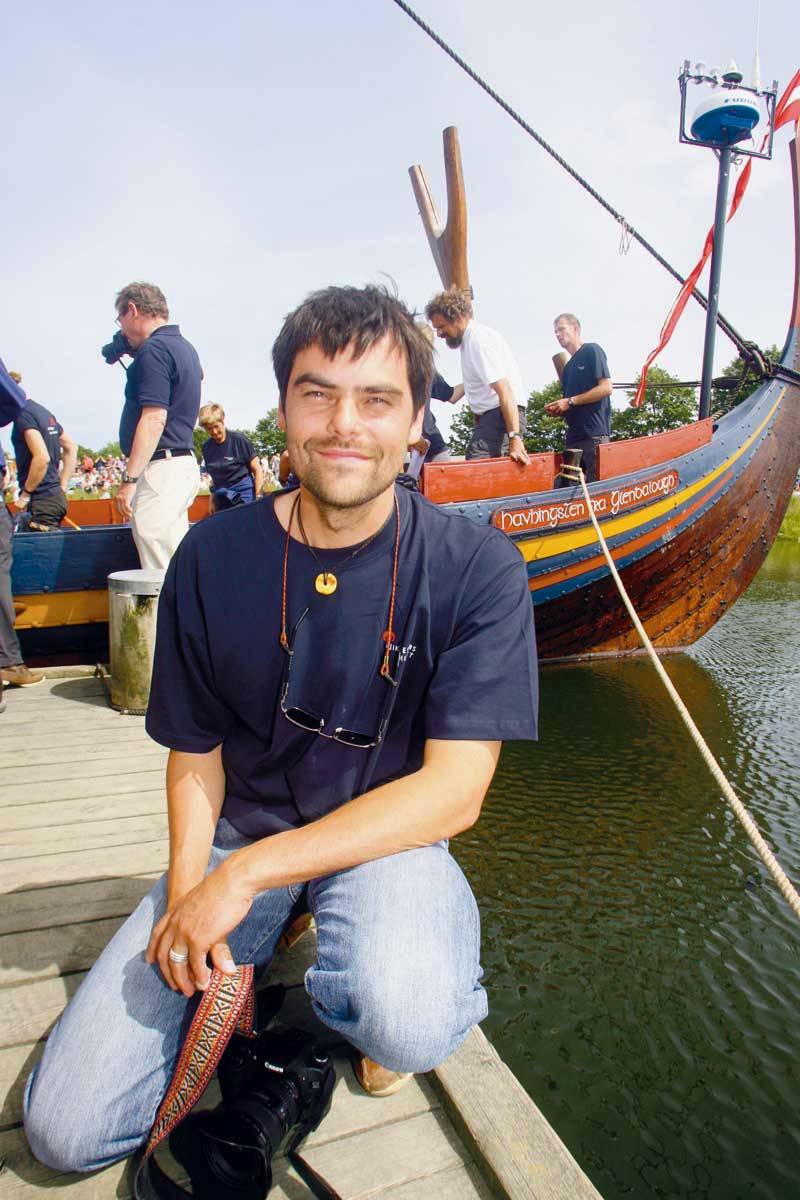 Martin Kristensen
Photographer: Patrick Holbek / Fjordbyerne