Extract from the book
In the beginning of
the 11th century,
Roskilde, the Danish
capital at that time,
was probably facing
attack from an
enemy power.
The people of Roskilde
decided to build a
blockade in the inlet
north of Roskilde.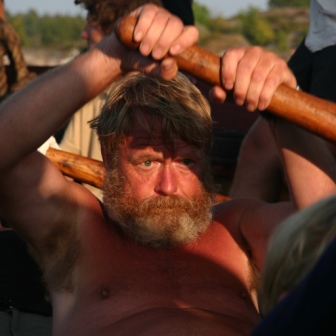 New publication!
"A journey by sail to Ireland
The Sea Stallion from Glendalough".
"The Sea Stallion From Glendalough – a journey by sail to Ireland" covers 60 pages.
Each picture is accompanied by a factual text that tells the story of the cruise with the world's largest viking war ship.
From the early preparations to the life on board the ship on the cruise itself.